Renters at College Station housing complex forced to relocate after evictions
Affordable housing is a major issue in College Station, especially for our low to mid-income residents. I recently visited with a major developer and he seemed frustrated that with the shortage of land that's available for development, that more than likely affordable (under $200,000) homes and/or rental units were not going to be a priority. I appreciated the fact that he recognizes that there is a problem in finding housing for low to mid-income families, many retirees and those with special needs and I think he really would love to be pro-active and do something for this particular demographic of our community.
http://www.theeagle.com/news/local/renters-at-college-station-housing-complex-forced-to-relocate-after/article_ed9d7fd2-77db-11e6-bf3d-cf4331775a17.html
Monday, August 3, 2020 8:00 AM
Councilwoman Blanche Brick endorses Linda Harvell
I urge you to support Linda Harvell in the November election and to encourage your friends to join you in supporting her.
Blanche Brick
College Station City Council, Place 1
---
Monday, August 3, 2020 7:57 AM
Tom Turbiville endorses Linda Harvell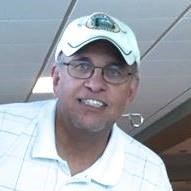 From Tom Turbiville

In all my 26 years of broadcasting I have never publicly supported a local candidate because of my established friendships with so many on both sides of the ballot. But now that I am retired I am happy to endorse Linda for College Station City Council. She has been a long time friend and I have always applauded her involvement and passion. But to be clear, I applaud everyone who chooses to run for public office and to serve.
---
Tuesday, September 27, 2016 11:17 AM
As your College Station City Councilwoman
Howdy! I'm running for Place 3 on the College Station City Council and I would appreciate your vote!
Our City needs proven leaders with a respect for our past, a vision for our future, experience in working with others to reach desired goals and common sense in finding solutions that benefit our entire Community.
Having worked under four City Governments during my career in leadership positions with Convention and Visitors Bureaus around the country, I am familiar with the challenges a city faces from the inside out and I have the utmost respect for our City Staffers who have to jump through many hoops on any given day with little thanks.
As your College Station City Councilwoman, my focus will be:
Neighborhoods and Development:
I support planned, balanced and sustainable growth in all areas of our city, ensuring that the quality of life for our residents remains a top priority;
I will continue to be a voice for neighborhood integrity for our existing neighborhoods. As our City continues to grow, we cannot leave our older neighborhoods behind;
The City of College Station is projecting a phenomenal growth for both residential and commercial activity over the next ten years. Our city is blessed with excellent and ethical developers and builders and this is an exciting time to be involved as we guide our hometown to the next level of smart development. I'm looking forward to being a part of the leadership planning our growth for the next decade;
I will advocate for more Code Enforcement Officers…we don't have enough to keep up with the issues facing our Neighborhoods that impacts the quality of life our residents have come to enjo

Public Safety, College Station and its Infrastructure:
With the projected growth over the next ten years, Public Safety absolutely HAS to be a priority with the City of College Station for the safety and well-being of our residents;
I am a very, very strong advocate that our Men and Women in Blue, our Firefighters/EMT's/Paramedics and the support personnel in both departments HAVE to receive competitive pay and benefits. If we can't afford to pay them what our neighboring cities are offering, we will continue to experience turnover for those moving on for better paying jobs;
We need to ensure that as the City grows, we hire Police Officers and First Responders to keep up with that growth. We cannot spread ourselves so thin that the safety and well-being of our residents are in jeopardy;
As the annexation of Wellborn continues, we are going to need to build Fire Station #7 in order to ensure the safety of our residents in this more rural area;
Our employees at City Hall also need to be paid competitive wages – we cannot expect good staff to work below the industry standards and we need to make every effort we can to retain them.

Small Business Friendly:
I am a small, independent business owner and I recognize the challenges we have in getting established within the City of College Station;
City Hall is perceived as being "difficult to do business with" but the reality is, the City has a program in place to assist small business owners to get established in College Station…it just has not been promoted very well. We need to recognize that we have to spend time and effort in readjusting this "attitude" so our Mom and Pops and young entrepreneurs will do business with us instead of moving to Bryan.

Future Facilities:
I am a strong advocate of a new Police Department. I do a lot of volunteering with this Agency and the Officers and support staff have run out of room. The planning of this new facility needs to stay on track so it can be completed as soon as possible;
We need a Conference Center. Period. One that will host all of the Senior Citizens activities that are planned through the Parks and Recreation Department as well as being a center where citizens of College Station can host events. There is, quite frankly, very little public meeting space for our citizens and that is not acceptable;
There is also a need for a new City Hall. I know this conversation is still taking place in regards to location, etc., but our City Staffers have run out of room and the City is having to rent outside space in order to do business. This makes no sense. This is something that needs to be pursued in the near future because as our City continues to grow, so will the need for additional City Staff and resources.

Convention & Visitors Bureau (CVB) and HOT Funds:
I served in the CVB industry for 25 years…I was Director of Tourism for the City of Corpus Christi CVB, the Executive Director of the Lubbock CVB, the Vice President of Tourism for the Denver (CO) Metro CVB and the Executive Director of the Palm Springs (CA) CVB. There is, quite simply, no one on the City Council who understands the industry better than I do. As a generous portion of our General Fund comes from HOT (Hotel Occupancy Taxes), I will be able to provide experienced and balanced insight to the City Council.
I might also add that prior to becoming involved with the CVB Industry, I worked for Hilton Hotels for ten years so I have a very good understanding of both sides of the industry.
I am a strong advocate of using HOT funds for our Arts Council and their projects, our City Parks and all Tourism and Convention related activities and all other opportunities to help increase the quality of life for our residents.

Why I care enough to run:
My family moved here in 1955 after we returned from Germany after WWII. My Dad was assigned to help the German orphans get established after the War;
Our house has remained in the family ever since then (our Historic Marker is #34) and after my late husband, Russ, and I retired and moved back home, we renovated my childhood home, just blocks from Kyle Field. It is in the oldest neighborhood in College Station, named after a cow street;
I went through all 12 grades at A&M Consolidated which used to be located on Jersey Street;
I was the very first Tiger Mascot at A&M Consolidated (I know, trivial information but it shows my life long involvement in my hometown);
I was one of the very first girls at Texas A&M…WHOOP!
My three daughters are all graduates of Texas A&M. WHOOP!
This is home
---
Thursday, September 8, 2016 10:28 PM
Linda has received the endorsement of 6 Mayors!
---
Wednesday, August 31, 2016 7:53 PM
---
Friday, August 26, 2016 12:00 AM
From: theeagle.com: "...Just before the end of the Thursday deadline for College Station's two special elections on the Nov. 8 ballot, Jeremy Osborne filed for the Place 3 City Council seat, making it a contested race..."
---
Saturday, July 30, 2016 12:00 AM
Excerpt from From: theeagle.com: "...Linda Harvell, currently a member of the Zoning Board of Adjustments, has filed for Councilman Karl Mooney's Place 3 seat...."